Webinar Presenter Bio: Kevin Poulter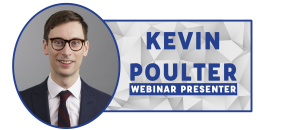 Kevin is a partner in the London office of Freeths and has specialised in employment law for almost 20 years.
Kevin has a wealth of experience in advising a broad range of commercial and corporate clients, not for profit organisations and senior executive employees on all aspects of the employment relationship.  This includes advice from recruitment to termination, discrimination issues, disciplinary matters and the application and enforcement of post-termination restrictions.
Kevin provides regular support and guidance to companies and directors on the purchase and disposal of business shares and assets, the transfer of employees and the rights and responsibilities of the parties involved. He has a special interest in the impact of social media on the workplace.
During lockdown, Kevin started the Business Unusual podcast to provide regular legal and financial updates about the opportunities for and obligations on business as a result of coronavirus. Kevin is a regular contributor to the local and national press and a regular guest on both radio and TV. Kevin also co-authored a chapter on employment law to the book Doing Business After Brexit, published by Bloomsbury.