Senior management team
Our senior management team is made up legal and educational experts who have been working to promote CILEx training for decades.
Meet the team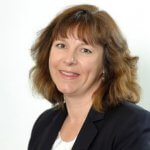 Kim Morrison
Academic Director
Kim joined CILEx Law School in September 2010 as a Learning and Development Advisor, providing support to students and advice to law firms and in-house legal departments on CILEx training programmes. She was appointed Academic Manager in 2012 and has overall responsibility for the quality and development of all CILEx Law School study programmes. Kim is a member of the Management Team and Academic Management Group. Kim studied French and Modern Greek at Birmingham University, and after a period teaching English in Greece, undertook the CPE at Birmingham University and the Law Society Finals course at De Montfort University. Kim qualified as a solicitor with Edge and Ellison (now Hammonds) and worked in their personal injury department. She went on to lecture at Nottingham Trent University, where she was involved in distance learning course provision, as well as the full and part time LLB, and was responsible for providing pastoral support to first year students. Kim also spent a couple of years working as a Magistrates' legal adviser, and maintained her interest in training by becoming involved in the development and delivery of training for local magistrates.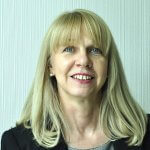 Karen Taylor
Apprenticeship Manager
Karen is responsible for managing CILEx Law School's apprenticeship team and delivery – both the staff based at our office in Kempston and the legal assessors and trainers (LATs) working across the whole of England. She joined CLS in March 2017, bringing with her more than 20 years' experience in managing apprenticeship deliveries, both with private training providers and more recently Bedford College. During more than a decade at Bedford College, Karen was responsible for the delivery, quality assurance and standards of apprenticeships across many sectors. Karen is a qualified teacher, independent quality advisor and assessor. She holds a level 5 NVQ in Operational Management and a level 5 NVQ in Learning and Development.