News
Found 299 Results
Page 10 of 30
The Festival of Learning (previously Adult Learners' Week), taking place during May and June 2016, is a national celebration of the benefits of learning. CILEx Law School provides distance learning courses for exams set by the Chartered Institute of Legal Executives (CILEx). We currently have over 3,700 students located across England and Wales, most of whom are adult learners returning to study after several years already in the workplace. Many of our students become Chartered Legal Executive lawyers, often despite leaving school with few academic qualifications.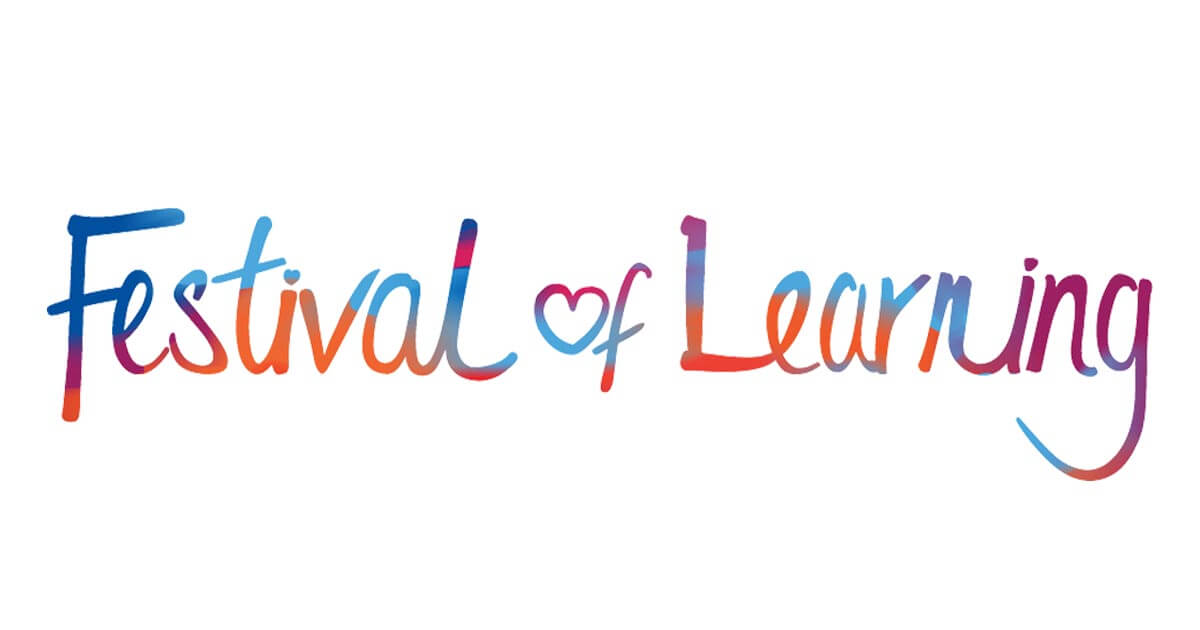 09/06/2016
---
Global Tier 1 reinsurer SCOR has recruited two apprentices who will start their Advanced Apprenticeships in Legal Services this summer. The apprentices will work under the group's Property and Casualty arm which operates in 160 countries, working with over 1,600 insurers. These will be the group's first legal apprentices.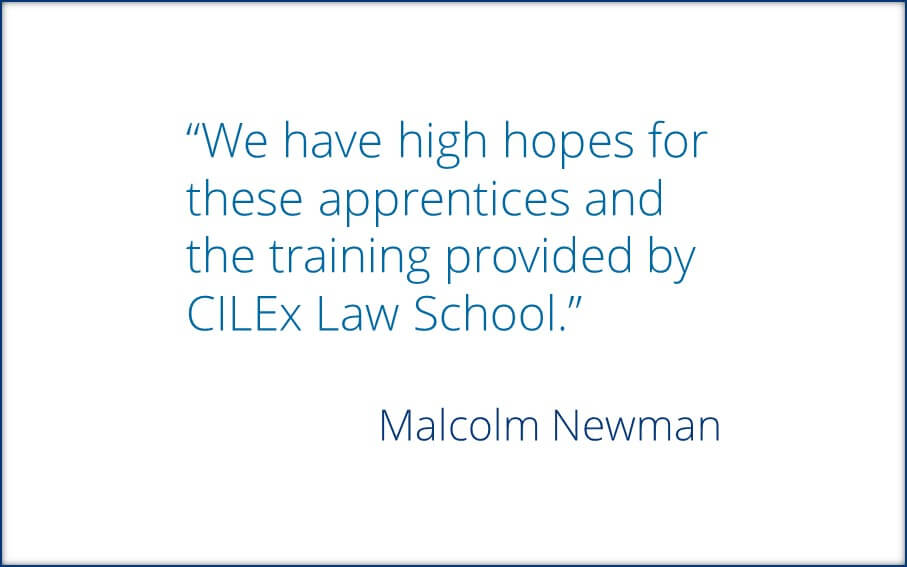 08/06/2016
---
Global law firm Clyde & Co is to recruit legal apprentices for its Newcastle office to start in September 2016. This new recruitment initiative builds on the legal apprenticeship schemes in its London, Manchester and Guildford offices. The legal apprenticeships will continue to be delivered by CILEx Law School.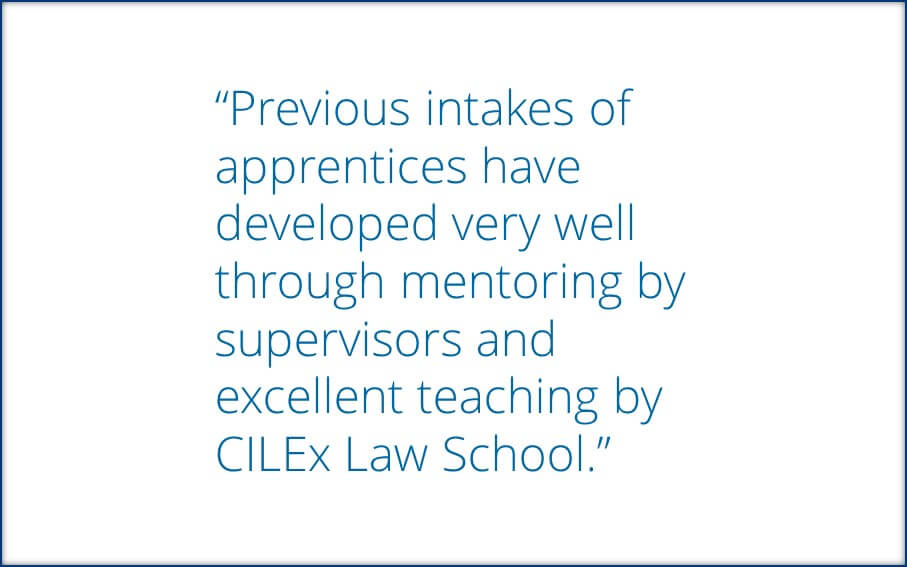 07/06/2016
---
CILEx Law School was highly commended for its apprenticeship work in the supplier category at the Legal Week Innovation Awards. The award was announced at a ceremony in London on 27 May 2016 attended by Jenny Pelling, CILEx Law School's Director of Business and Apprenticeships.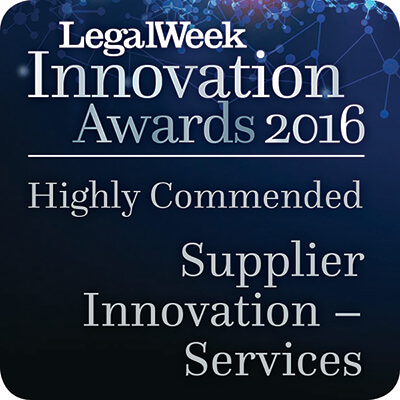 31/05/2016
---
High street and specialist local law firms are taking advantage of apprenticeship funding to hire young people from their local areas.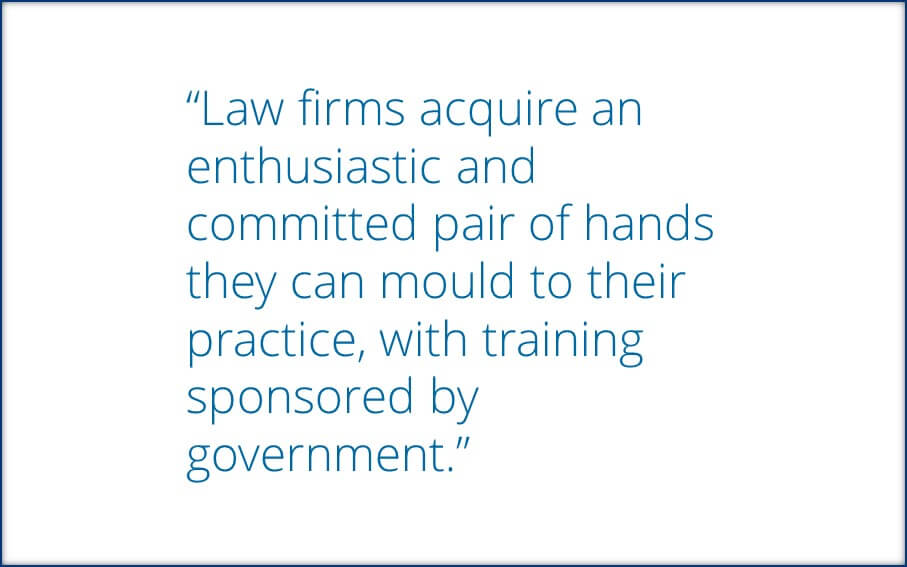 13/05/2016
---
National law firm Ashfords LLP is to hire nine legal apprentices in its Exeter office and one into its Tiverton office. Seven will follow the Intermediate Apprenticeship in Legal Administration and three will follow the new Trailblazer Paralegal Apprenticeship.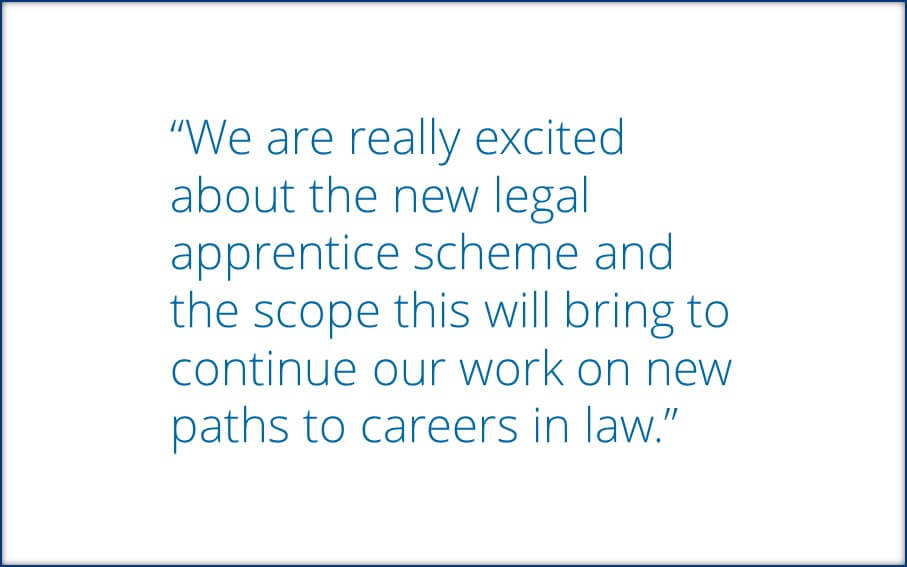 19/04/2016
---
CILEx Law School has achieved excellent results in the CILEx January exam session, which were announced today. We also achieved high satisfaction ratings in the student survey we conducted amongst our CILEx students earlier this month.

29/03/2016
---
SA Law, a leading law firm with offices in St Albans and Mayfair, is launching a solicitor apprenticeship scheme in conjunction with City University London and CILEx Law School.
18/03/2016
---
CILEx Law School has been shortlisted for the Legal Education Provider of the Year in the Solicitors Journal Legal Awards: Recognising Brilliance in a Changing Legal World.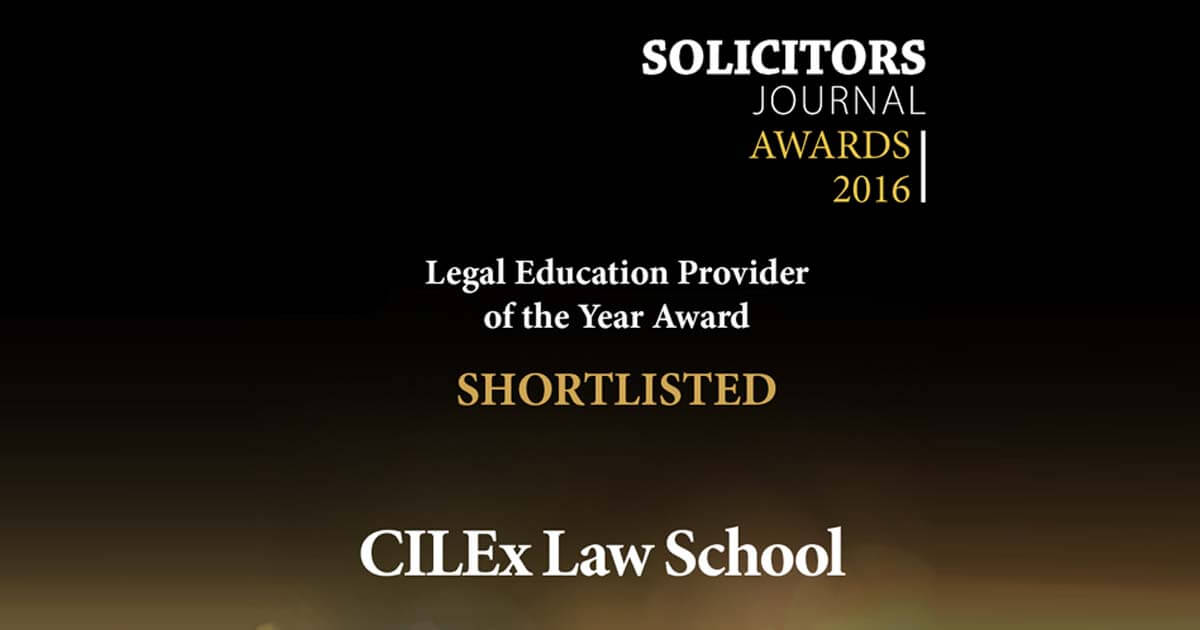 17/03/2016
---
CILEx Law School is to provide training for legal apprentices recruited by national law firm Irwin Mitchell to work in its offices in London, Birmingham, Sheffield and Leeds.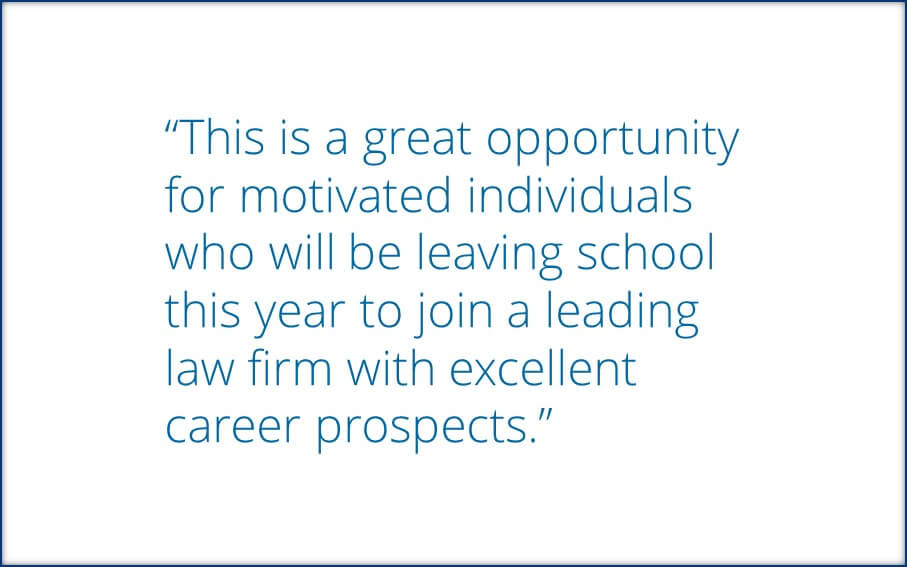 15/03/2016
---
Page 10 of 30