News
Found 299 Results
Page 20 of 30
Ten young people started work this week as legal apprentices at top-25 law firm Addleshaw Goddard. The recruits will work in the Transaction Services Team in Manchester and receive a starting salary of £12,000 plus benefits. The apprenticeship will be delivered by CILEx Law School.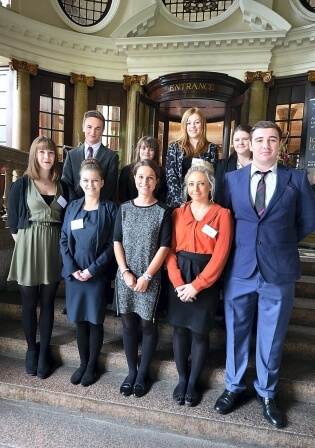 19/09/2013
---
Gordons is celebrating after winning the Investors in People Newcomer Employer of the Year category at the regional final of the National Apprenticeship Awards 2013.
13/09/2013
---
Five young people have started their careers in legal services this week by beginning apprenticeships with leading international law firm DAC Beachcroft.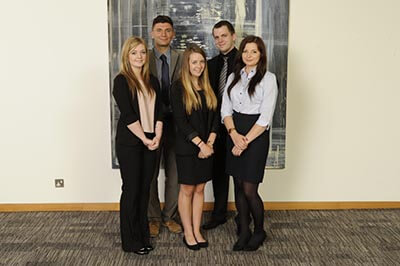 11/09/2013
---
Claire Bond has just achieved her CILEx Level 3 Professional Diploma in Law and Practice. She tells us how it is helping her career to develop.
03/09/2013
---
CILEx Law School student Leanne Packham has secured a job as a probation officer following her recent exam success.
29/08/2013
---
CILEx Law School student Melinda Knowles tells us what her recent exam success has meant for her.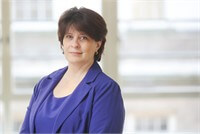 28/08/2013
---
Danielle Owen was featured in the Evening Standard on A Level results day, speaking about her decision to take a legal apprenticeship instead of going to Uni. Danielle will be starting at Thomas Eggar in Gatwick in September, and undertaking her CILEx Level 3 Advanced Apprenticeship in Legal Services through CILEx Law School. There's a lovely picture of Danielle (scroll past the shot of Tom Daley, the Olympic Diver) to see it.
16/08/2013
---
Jonathan Vernon-Smith of BBC Three Counties Radio was joined by CILEx Law School Business Director Jenny Pelling to talk about legal apprenticeships on the JVS show. In light of students receiving their A Level results, the radio station dedicated the morning to debate whether students should take a University or vocational route.
15/08/2013
---
National law firm Shoosmiths is currently in the recruitment process for legal apprentices to work in its Recoveries Service Practice Group. The apprentices will be amongst the first in the country to be recruited for the Higher Apprenticeship in Legal Services, in September this year.
14/08/2013
---
Browne Jacobson employed a number of apprentices in 2012 for the Level 2 Apprenticeship in Legal Administration. CILEx Law School delivered this apprenticeship in partnership with Vision Apprentices, with CILEx Law School delivering the technical legal knowledge and Vision delivering the competence training.
09/08/2013
---
Page 20 of 30