CILEx Law School celebrates student success in the CILEx exams and at the CILEx Awards
From CILEx exam results to CILEx Awards and the upcoming CILEx Graduation, it has been a successful, if busy, season for our CILEx learners.
CILEx exam results
The results, released on Friday 23 August 2019, show a strong performance by CILEx Law School (CLS) students.
At Level 3 our pass rate was 78% compared with an overall CILEx pass rate of 69%. The pass rate for all students who did not study with CLS was 67%.
CLS students also outperformed those who studied elsewhere at Level 6. Our pass rate was 68%, compared to an overall CILEx pass rate of 63%. The pass rate for non-CLS students was 50%.
Kim Morrison, Academic Director at CLS, said: "Our learners work hard to achieve these results. They also benefit from the breadth of resources we offer to help them prepare for their exams. CLS students who take advantage of them are well practised and this shows in our overall results.
Congratulations to all our students."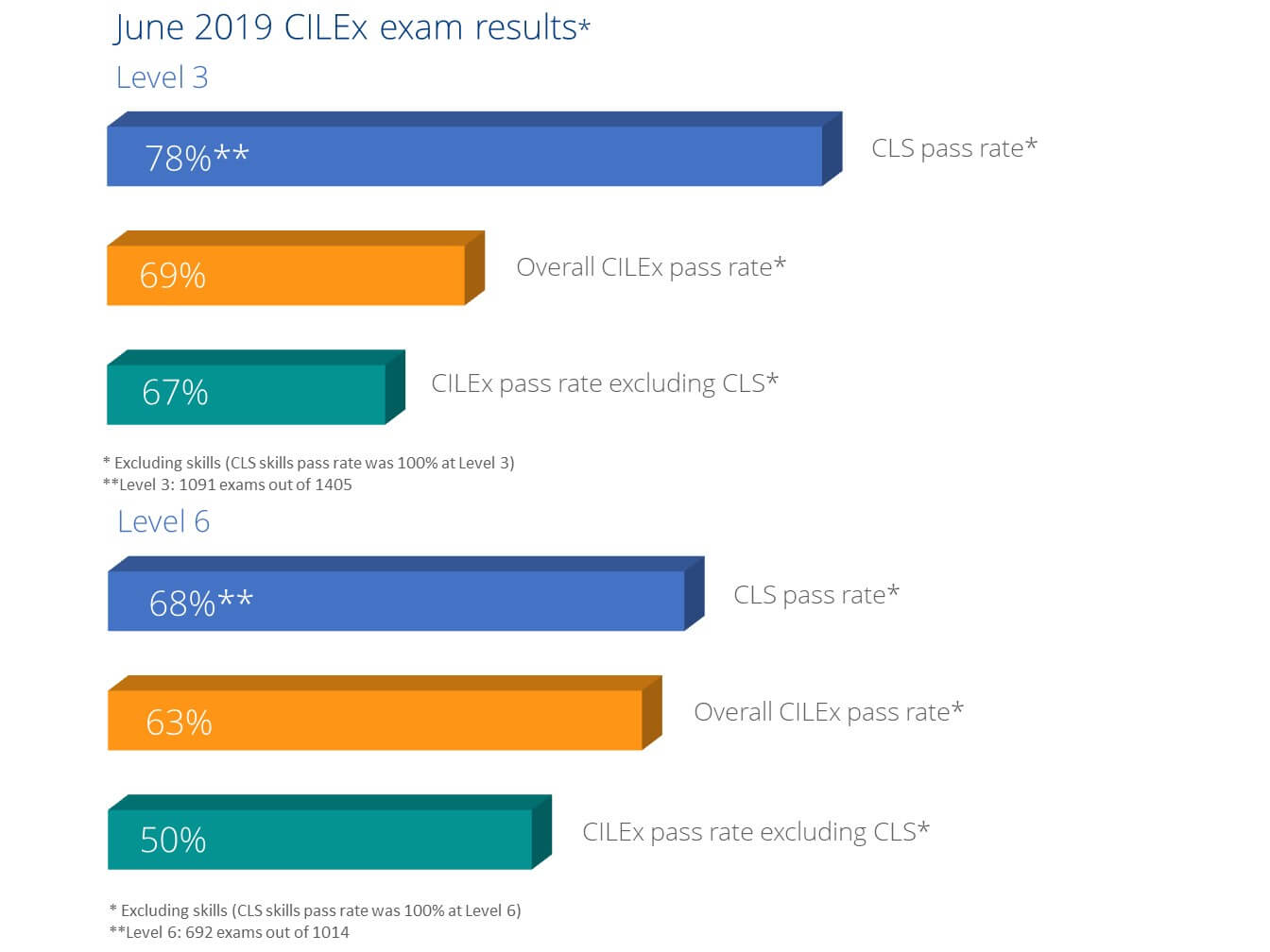 CILEx Awards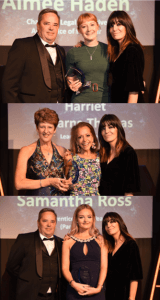 CLS learners and apprentices were recognised again this year at the CILEx Awards, held on 5 September 2019 at Madame Tussaud's in London.
Harriet Mearns-Thomas collected the Learner of the Year Award. Harriet has completed both her Level 3 and Level 6 CILEx qualifications by supported distance learning with CLS.
Aimee Haden won Chartered Legal Executive Apprentice of the Year while Samantha Ross won the Paralegal Apprentice of the Year Award. Aimee previously completed a Paralegal Apprenticeship with CLS. Both are employed by Bevan Brittan LLP.
CLS staff would like to extend their congratulations to all winners and finalists.
CILEx Graduation
This year's CILEx Graduation is taking place on 12 October 2019 at the Grand Connaught Rooms in London. This is an opportunity for CILEx Graduates, Fellows and Practitioners to celebrate their achievement with family and friends. It also provides them with recognition from their peers as well as the wider Chartered Institute of Legal Executives membership and community.
Kim Morrison, Academic Director at CLS, said: "I am delighted by the success of CLS learners and the well-earned recognition they receive from CILEx at events such as the awards and graduation.
These stories of excellence and achievement are a testament to the accessibility and diversity of the CILEx route."