DPP recognises the importance of CILEx Law School course
Keir Starmer QC, Director of Public Prosecutions presented successful CILEx Law School students with their Certificates in Criminal Prosecution at a special ceremony held in London today. This bespoke course for the Crown Prosecution Service has been delivered exclusively by CILEx Law School for over 12 years. It is continually updated to take account of new initiatives within the criminal justice system.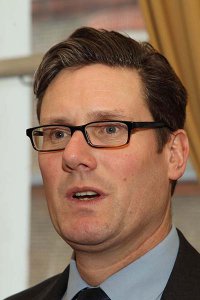 The DPP acknowledged the importance of the course to the CPS in his speech:
"Many of you work as caseworkers, or in paralegal roles, and a large number of you are also involved with witness care. All of this work is absolutely fundamental to the administration of criminal justice in this country."
The courts cannot deal effectively with crime unless the cases brought before them are properly and efficiently processed, and the witnesses are there to support the prosecutions' case. You are the professionals who provide these key services to our prosecutors, and thereby play an essential part in the administration of justice. I am confident that what you have learned during your certificate course will assist you in fulfilling these roles with more confidence and understanding"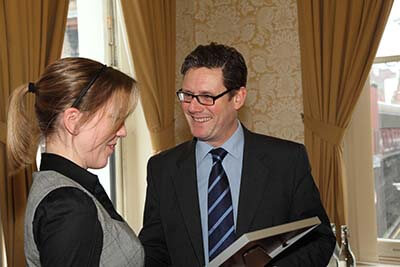 He also recognised the role played by CILEx Law School in offering the course in a flexible format:
"We are in an era where learning at work isn't optional, it is essential. We face new challenges in the shape of evolving government priorities, changing technology and working methods. Needless to say, our learning methods must keep pace with those challenges, which is why we champion flexible learning such as your certificate course. The flexibility of this course allowed you to study around your job and even take some of your assessments in your own office, under supervision. We have also supported you with study leave and you, and the Service, are rewarded by your success."
Kathy Abruzzese from CPS Cambridge commented on the awards ceremony: "Being at the award ceremony was the icing on the cake, talk about the red carpet feeling, I felt like a superstar. Reflecting back on the course and was it worth all those Saturday mornings locked in the dining room with my new best friend – my manual: yes it was well worth it. To sit there at the awards and know that all of that hard work had paid off was fantastic. The question, would I do it all again, without a doubt.  I'm also taking advantage of the exemptions the course gives me from parts of the ILEX professional qualification. ILEX here I come."
Joiti Singh is also going to continue with her ILEX studies: "he Ceremony was very enjoyable as you could engage with others who had completed it with you. I especially enjoyed speaking to the DPP and felt that he throughly appreciated how hard it is to work and study at the same time.  I found the course very useful as it became the first step to the rest of my ILEX study. I hope my final ILEX graduation will give me the same sense of achievement once I get there!"
The CPS and other many other clients have sought the services of CILEx Law School to deliver bespoke training to unqualified staff who need training in specific aspects of law or legal practice. To find out more about how we can help you please contact Jenny Pelling on 01234 844326.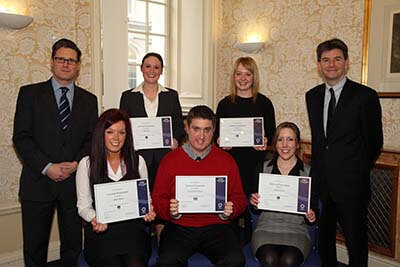 Successful CPS staff pose with Keir Starmer (far left) and CILEx Law School's Managing Director Noel Inge (far right).