Success for CLS client employers at CILEx National Awards
CILEx Law School (CLS) would like to offer congratulations to the employer clients and individuals we have worked with who won prizes at the 2018 CILEx National Awards:
Sally Swift, Browne Jacobson LLP's Head of Legal Support Services, for the Supporting Lifelong Learning Award
Abi Exelby, of North Yorkshire County Council, who was named Apprentice of the Year
Minster Law, for the Innovation and People Development Award
Trowers & Hamlins, for the Diversity and Inclusion Award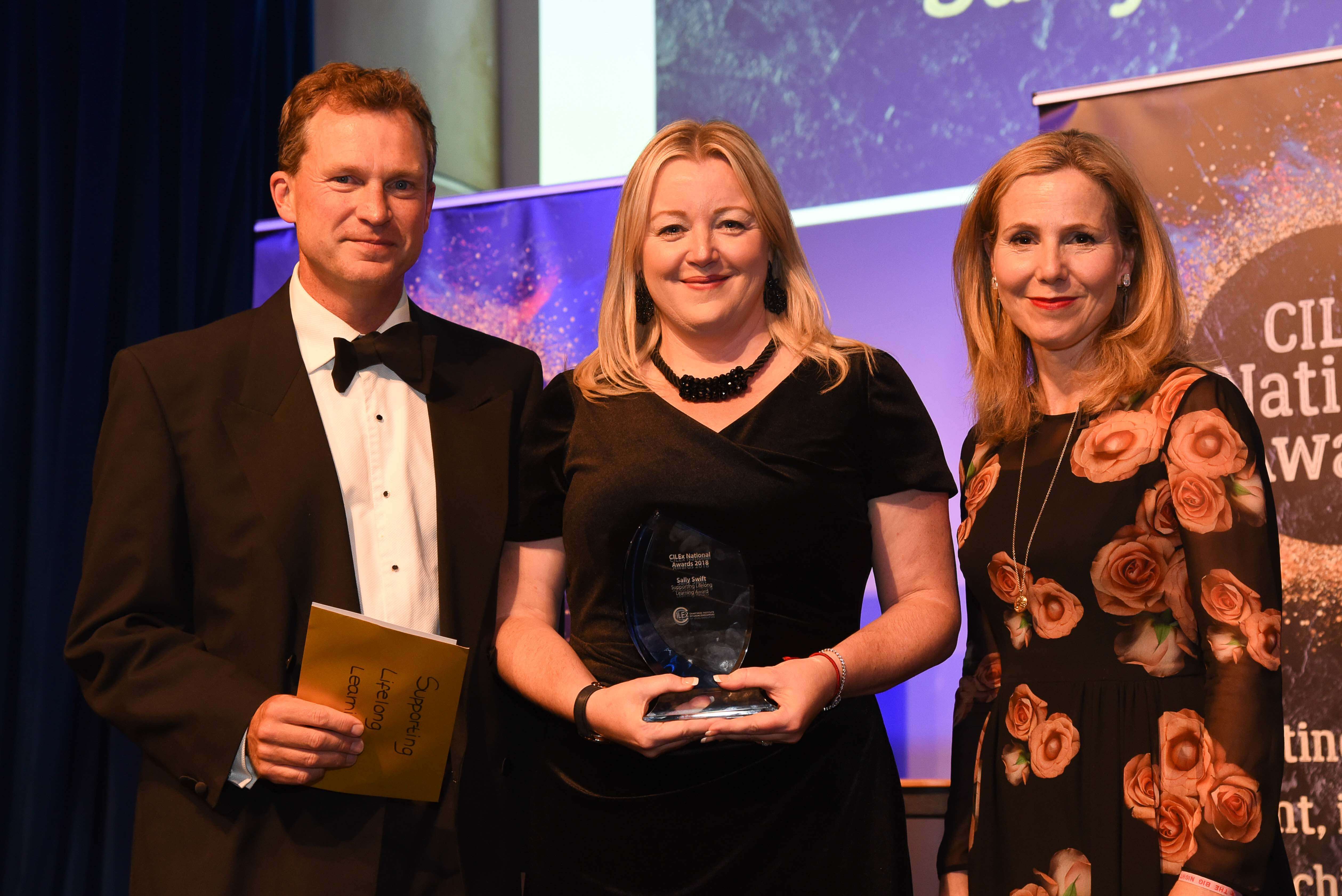 Sally Swift – winner of the Supporting Lifelong Learning Award
CLS has been delivering apprenticeships to Browne Jacobson since 2012, when it became one of the first firms in the country to launch an apprenticeship scheme.
Sally was instrumental to the launch and some of the original cohort of legal administration apprentices are now working towards qualifying as Chartered Legal Executives.
Among those is George Denton, who said: "I owe a lot to Sally for the career path I am on now. She is dedicated to providing opportunities to those from non-university backgrounds and aspires to be a driving force behind apprenticeships. Sally ensures that qualifications are robust and cares fiercely for the well-being of young people entering professional services.
"Her approachable and flexible demeanour ensures that all members of the firm feel supported and part of a team in whatever issue they are tackling."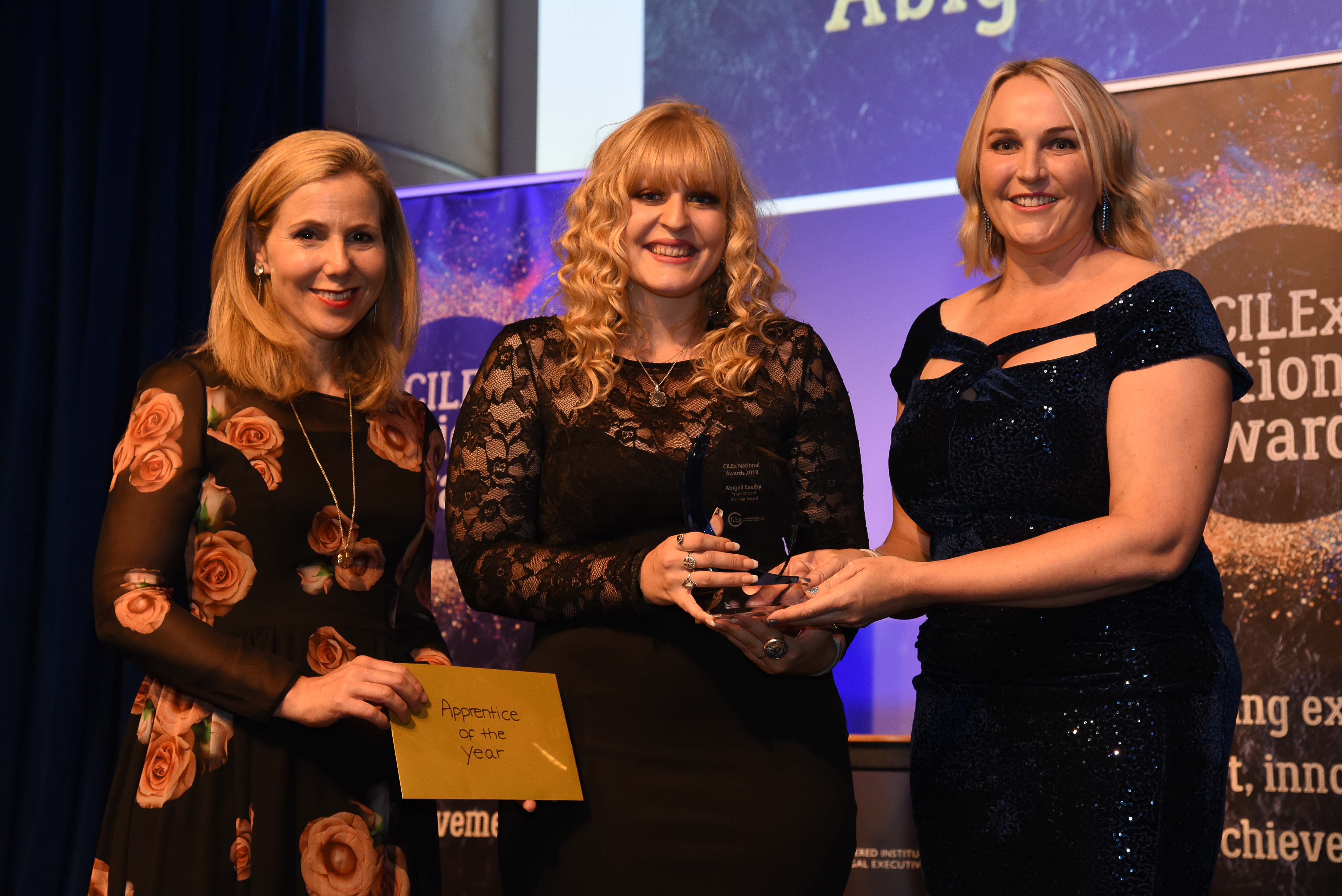 Abi Exelby – winner of the Apprentice of the Year Award
Abi claimed the award after judges were impressed by the stellar progress she made during her Paralegal Apprenticeship taught by CLS.
She was the first apprentice to work in North Yorkshire County Council's legal services department when she joined in October 2016.
As well as successfully studying for her CILEx Level 3 Certificate in Law and Practice, the apprenticeship has allowed Abi to gain considerable on-the-job skills.
She said: "I developed the technical competence and skills to complete a wide variety of tasks, including processing Right to Buy sale transactions from start to finish, drafting various Orders, applications and skeleton arguments in relation to childcare proceedings and creating and maintaining court bundles. I moved across various teams and built strong knowledge in all areas."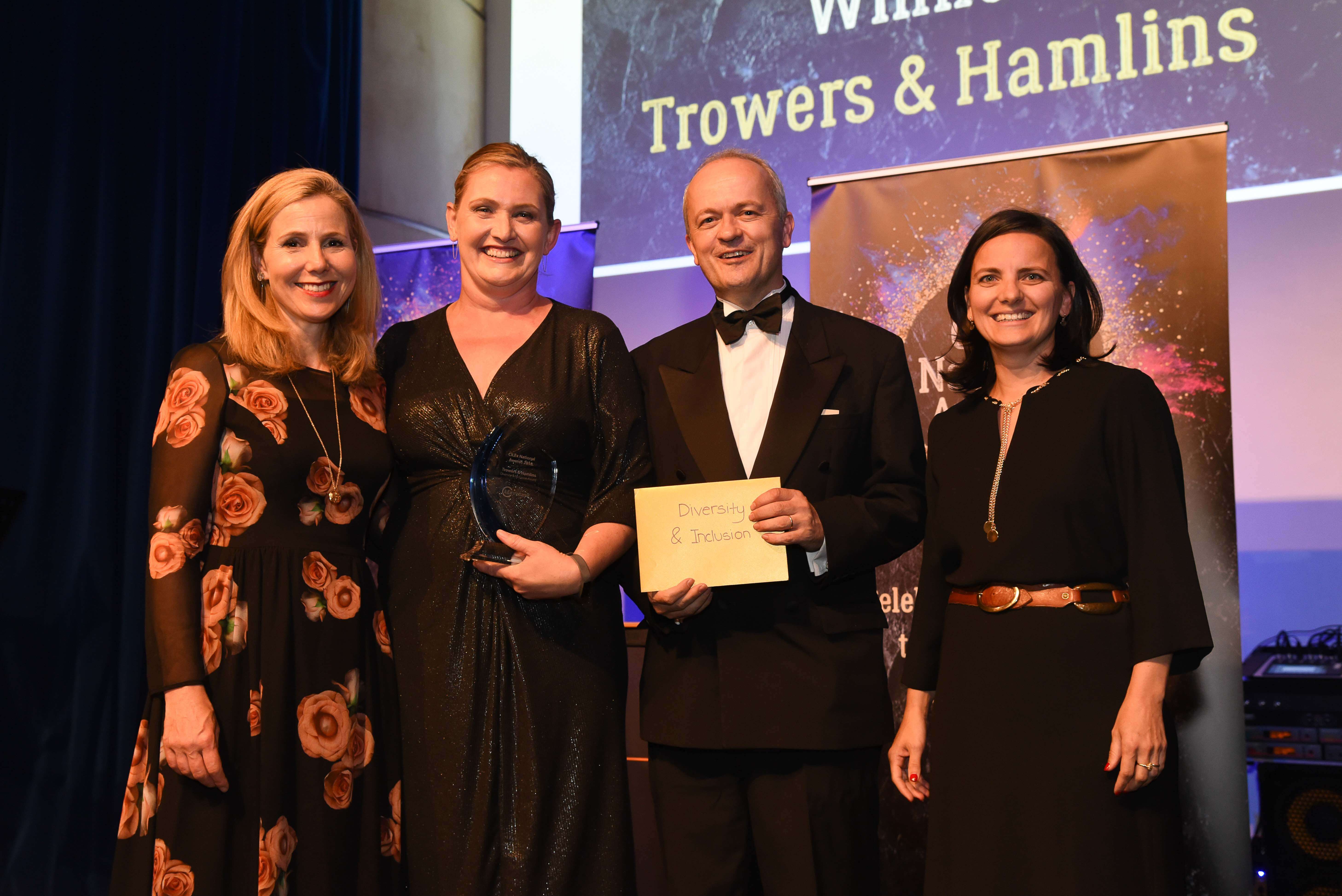 Trowers & Hamlins – winner of the Diversity and Inclusion Award
Trowers & Hamlins was recognised by judges for its 'Trowers Includes' programme, which was co-developed with staff to value individuals and the contributions they can bring to the business. Having a diverse and inclusive team enables the firm to best meet the needs of its clients.
The firm has been one of CLS's academy clients, where cohorts of employees are supported through CILEx training, since 2015, and has recently taken on legal apprentices who are also being taught by CLS.
CLS client Gowling WLG was also shortlisted for this award.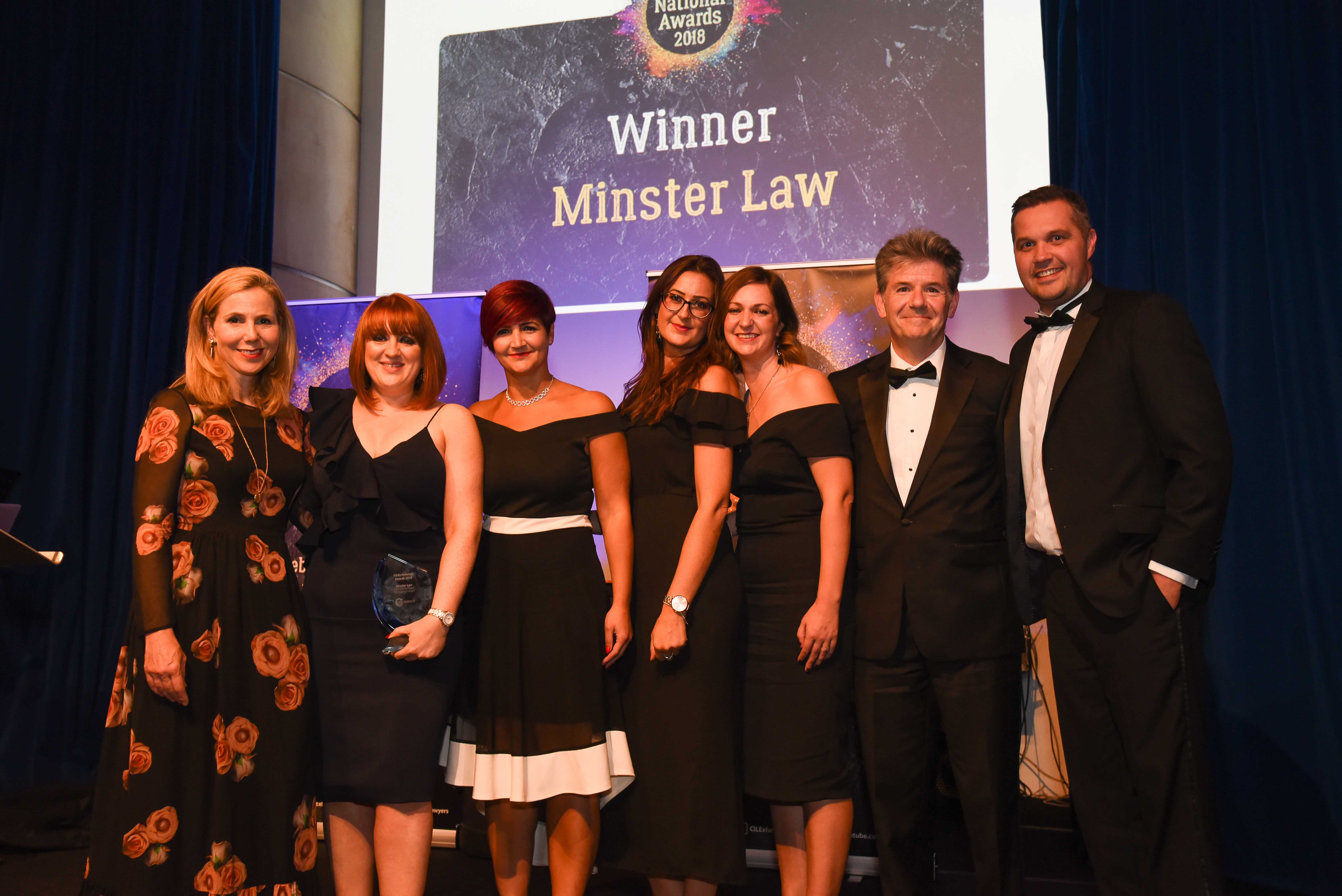 Minster Law – winner of the Innovation and People Development Award
Minster Law is another of our clients to have set up a 'CILEx Academy'. We have been working with the firm since 2011 to deliver CILEx training to cohorts of employees.
The academy, which produced its first CILEx Graduate (GCILEx) members in 2016, was recognised by judges as part of the firm's innovative approach to ensuring its staff have the skills they need to meet customers' needs.
The firm's interactive 'My Journey' system allows it to link people doing their CILEx qualifications with relevant roles within the business, ensuring that it has the right people in the right place.
Also shortlisted in this category was Lyons Davidson, and Taylor Wessing LLP was shortlisted in the Promoting Access to the Profession Award.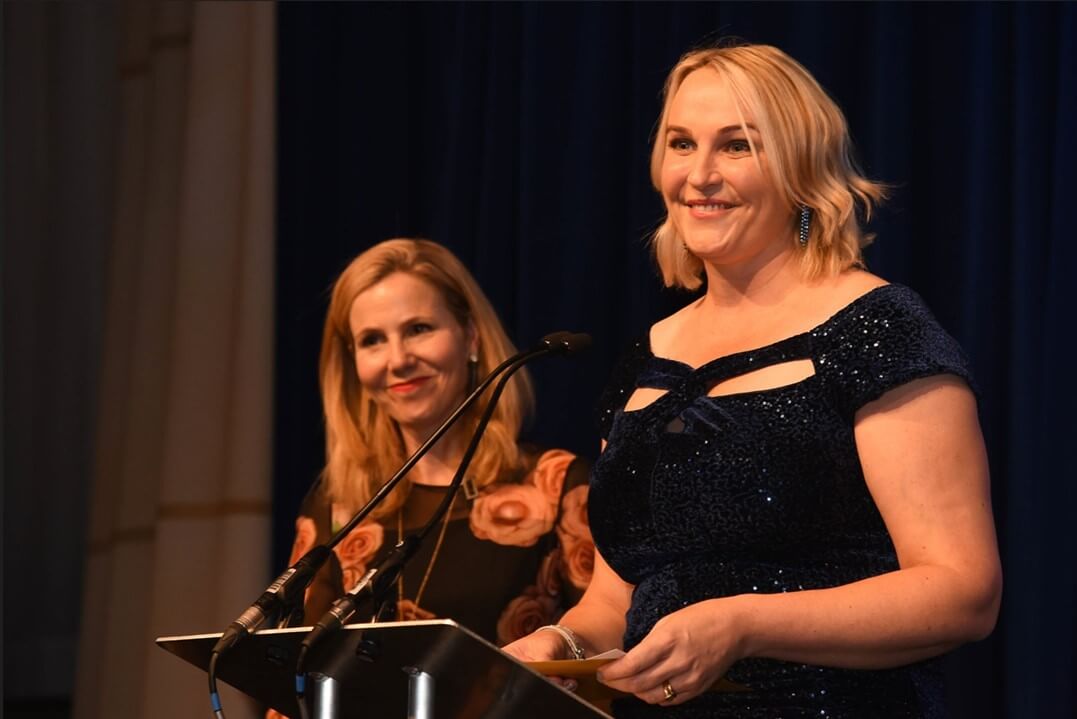 Congratulations from our Director of Business and Apprenticeships
Jenny Pelling, CILEx Law School's Director of Business and Apprenticeships, said: "I would like to congratulate Sally, Abi, Minster Law and Trowers & Hamlins on their success against some very strong competition – as well as Gowling WLG, Taylor Wessing and Lyons Davidson for being shortlisted.
"CILEx Law School is committed to opening up the legal profession to people from all backgrounds and supporting them to achieve their goals.
"These success stories show the range of support and opportunities for progression that apprentices and employees with our employer clients receive to do just that.
"We were happy to recognise the contribution that so many people are making to enhance the legal sector by sponsoring two of the awards."