Thirty years on – former students recall their experiences
CILEx Law School was set up thirty years ago as ILEX Tutorial Services to offer courses for all ILEX professional exams by distance learning. Although a network of local colleges across England and Wales offered evening courses, subject choice was limited and there was often no local provision at the higher level of training which is now known as Level 6.
As part of our 30th anniversary celebrations we asked some students from the 1980s what memories they had of those early years?
John Jones – "What a blessing computers are – back then you literally had to count the words you wrote."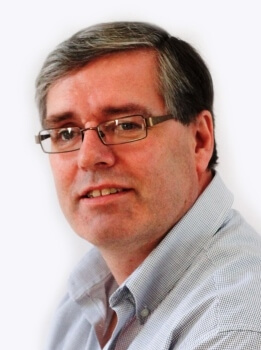 John Jones, Compliance Director at Total Conveyancing Services and Fellow of CILEx, writes:
"In 1984 I decided to undertake my last two Part II papers – Planning Law and Conveyancing – through ITS, having studied up till then at a local college. When the folders arrived from ITS, my initial thoughts were to wonder how I was going to fit this in to my already busy schedule. Thankfully the material whilst comprehensive was easy to follow and I soon got into a routine especially when I knew when the assignments were due, although I must confess my assignments were usually written about two days before they had to be sent in for marking.
I used every free moment – travelling to and from work on the train, lunch breaks, and set times in the evening at home to do my studying. Looking back I realise now what a blessing computers are – back then your notes and assignments (referred to as 'tests' then) were all by hand. You literally had to count the words you wrote!
I became a Fellow in 1987. I am now the Compliance Director at Total Conveyancing Services, so the ITS courses stood me in good stead. I have retained a strong interest in CILEx and am now a professional member of the CILEx/IPS Disciplinary Tribunal.
My studies with ITS by distance learning during the eighties encouraged me to take a degree through The Open University in the nineties, and to be a tutor/mentor for other CILEx members wanting to qualify. I have also retained the 'bug' having undertaken a CILEx Law School specialist course in 'Mortgage Repossession' in 2013.
Congratulations on reaching your 30th anniversary."
Liz Williams – "I still recall the anticipation of receiving back assignments"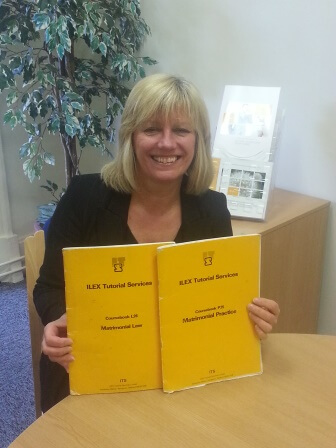 Liz Williams, Manager of the Family Department at Eatons Solicitors in Leeds, writes: "I developed an interest in law when working as a court assistant at Bradford County Court, and enrolled on courses at the local college, attending classes during the evenings. I did not have my own transport at the time, so when the girl who I relied on for lifts decided she was not going to continue I decided to look at the option for a 'correspondence course' as it was known in those days. I enrolled with ILEX Tutorial Services for the next year's courses and soon realised that this way of learning really suited me. I would study in the evenings after doing a full day at work and also at weekends.
I still recall the anticipation of receiving back assignments and challenging myself to improve my marks, assignment on assignment, using the constructive criticism which helped me to improve and achieve good results in my exams. I moved to Eatons Solicitors because my work at court did not count as qualifying employment. I started in the Family Department with a handful of files and began to build it up into what is now a successful department of which I have been the Manager since 1988. From there I have gone on to train as a Collaborative Family Lawyer, attain Resolution Family Law accredited status and become a member of the Children Panel. Those early years studying with ILEX Tutorial Services were the beginning of what has been a very rewarding career."
David Foden – "I read topics that I had difficulty understanding on to cassettes"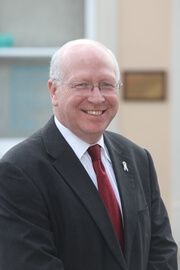 David Foden, Partner at Lanyon Bowdler Solicitors, writes: "In the early 1980's I worked in the financial sector and one of my roles was business development, which put me in contact with local solicitors. One of them offered me a job stating that if I helped him market his business he would pay to train me as a legal executive (whatever one of those was).
Day one, Monday afternoon, off to college. No choice then in 1982. Having passed the Part Is, I went on the Part IIs. I wanted to maintain my residential conveyancing bias and the final paper was not on offer, so by this time ILEX Tutorial Services were up and running. At the time I was spending two nights a week on the road meeting four clients a night to go through their Council House right-to-buy papers. I read topics that I had difficulty understanding from the ITS notes on to cassettes (those of my generation will remember those!) and listened to them on the road there and back and between appointments. I believe that webcasts are now used to introduce topics which must be a big advantage.
With that and the full support of ITS tutors I finished the exams in 1987, moved to Shropshire and became a fellow in 1989. Since then I have progressed to become a partner in a 23 partner Legal 500 firm.
I subsequently became an ILEX council member and was on the Board of ILEX Tutorial College (as it then became) for a couple of years and can vouch for its professionalism and the dedication of the staff, offering the full range of courses and excellent support. Well done and all the very best for the future."
A vitally important part of the CILEx group
ILEX Tutorial Services became ILEX Tutorial College during the 1990s. In 2013, as well as entering our fourth decade, we adopted the name of CILEx Law School, following the Institute becoming the Chartered Institute of Legal Executives in 2012. Ian Watson, who is now Chief Executive of ILEX Professional Standards, was ILEX's education officer in 1983. He recalls  "The distance learning courses were an immediate success. Demand was far higher than we had expected and this proved to be an important turning point in the financial and educational progress of ILEX."
Ian added: "CILEx Law School remains a valuable and vitally important part of the CILEx group. 1983 was also the year ILEX moved to Kempston Manor from offices in London so CILEx Law School started its life here, in fact arriving on-site before ILEX itself."
Looking forward to the next thirty years
Noel Inge has been our Managing Director for fifteen of the last thirty years. During that time, although the annually-published course manuals continue to be the foundation of all courses, our students' learning experience has increasingly focused around our online Student Area. This virtual learning environment gives access to material on study skills, to a tutor-monitored online forum, to self-test questions and an online legal database.
Noel writes: "My colleagues and all those who have worked with us over 30 years have made CILEx Law School what it is. I'm constantly struck by the enthusiasm and dedication of CILEx Law School staff, who start every day asking themselves how they can do things better for the benefit of our students. It's been a privilege to lead CILEx Law School for so long and I'm looking forward to helping future generations of students succeed by delivering legal education in new, innovative ways."