Practice rights
Practice rights are areas of legal work, referred to as reserved and regulated legal activities, which can only be undertaken by, or under the supervision, of an authorised person. They can only be conducted within a law firm or other legal entity that is itself regulated.
Understanding practice rights
Click on the options below for additional background information on practice rights.
The graphic below illustrates regulation within the legal profession and the role of professionals with practice rights.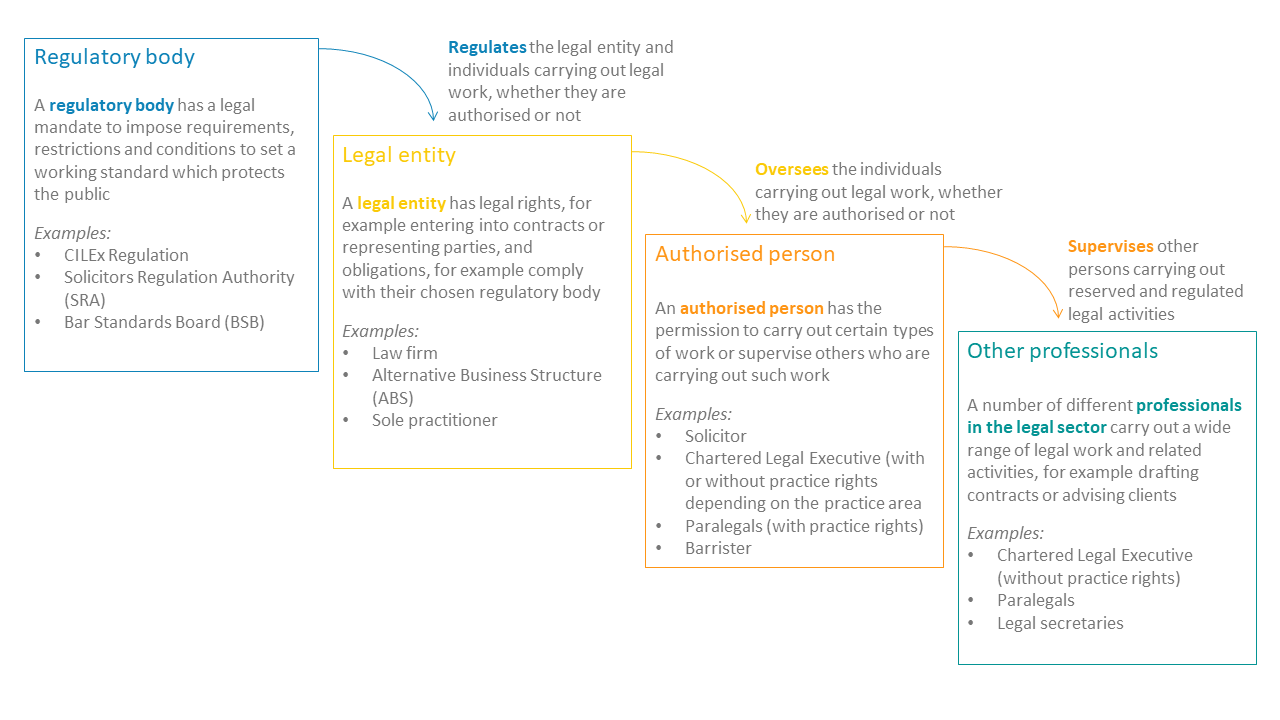 There are currently six areas of reserved legal activity. This was determined by Parliament in the Legal Services Act 2007. They are:
the exercise of rights of audience, which is the right to appear before a court on behalf of a client. It is also referred to as advocacy;
the conduct of litigation, which is the management of a case through court;
reserved instrument activities, for example the transfer of land or property;
probate activities, which relate to dealing with the estate of someone who has died;
notarial activities, including the authentication of documents and transactions;
the administration of oaths, such as affidavits which are written statements use as evidence in court.
CILEx practice rights
Practice Rights or Chartered Legal Executive training – understanding the differences
Practice rights allow you to carry out activities without supervision while becoming a Chartered Legal Executive means that you are a qualified lawyer. Below is a comparison of the two options and important factors to consider as you weigh your options: