Practice rights
Practice rights relate to areas of legal work, referred to as reserved and regulated legal activities, which can only be undertaken by, or under the supervision, of an authorised person. They can only be conducted within a law firm or other legal entity that is itself regulated.
Understanding practice rights
Click on the options below for additional background information on practice rights.
The graphic below illustrates regulation within the legal profession and the role of professionals with practice rights.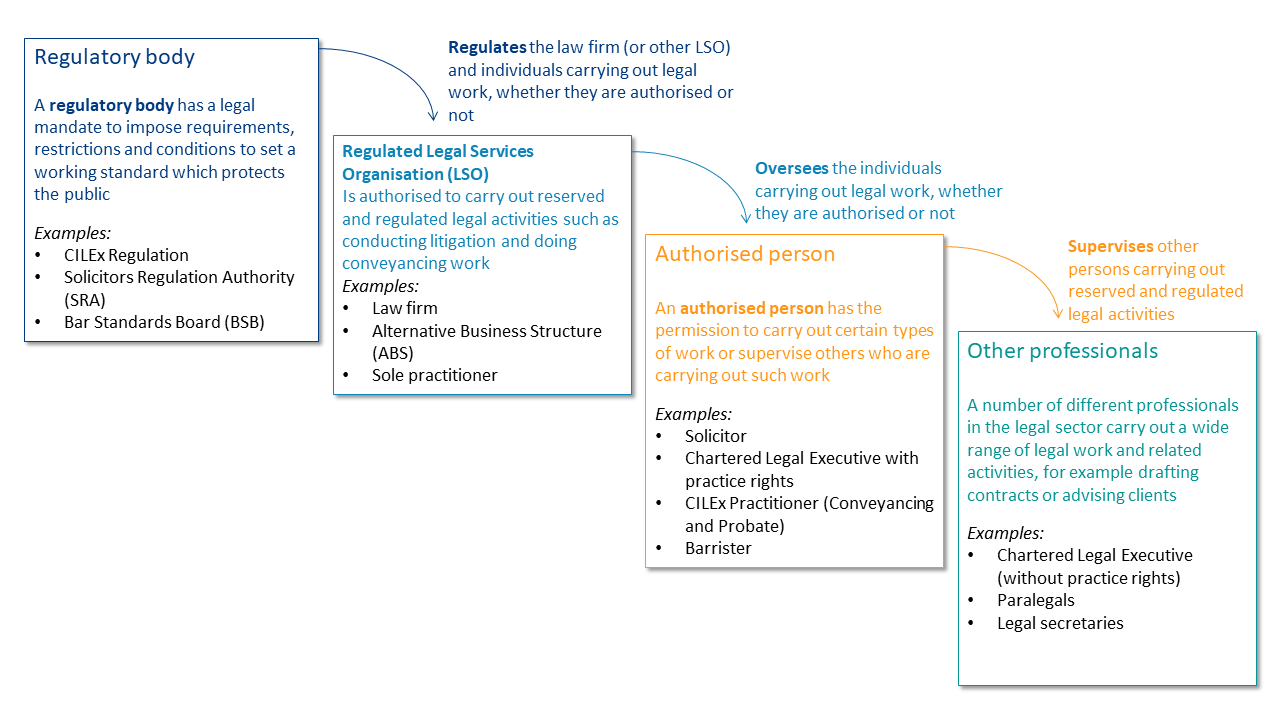 There are currently six areas of reserved legal activity. This was determined by Parliament in the Legal Services Act 2007. They are:
the exercise of rights of audience, which is the right to appear before a court on behalf of a client. It is also referred to as advocacy; 

 

the conduct of litigation, which is the management of a case through court;

 

reserved instrument activities, for example the transfer of land or property;

 

probate activities, which relate to dealing with the estate of someone who has died;

 

notarial activities, including the authentication of documents and transactions;

 

the administration of oaths, such as affidavits which are written statements used as evidence in court.
Gaining 

conveyancing 

or probate 

practice 

rights on top of the 

Chartered Legal Executive training route
Although you do not need to become a Chartered Legal Executive first in order to acquire Conveyancing or Probate Practice Rights, there are advantages in doing so:
What are the benefits of practice rights?
Acquiring practice rights is another way of demonstrating your knowledge and expertise in your chosen field, and means that you: 
have increased status within your work environment

 

do not need to rely on the availability of others to progress your work.

 
It is, however, the case that if you are employed within a regulated law firm, it makes little practical difference to have these rights in conveyancing or probate practice, as you will be working under supervision. They are most relevant if you are interested in setting up your own legal entity.